JOIN US FOR A FREE ONLINE WORKSHOP ON MARCH 4TH, 2021, HOSTED BY THE CLIMATE COACHING ALLIANCE.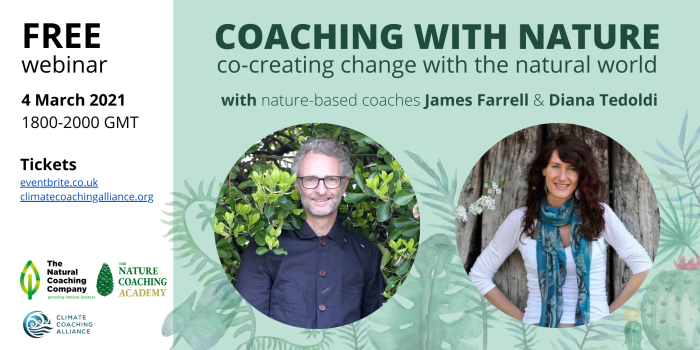 DISCOVER nature coaching FOR PRO-ENVIRONMENT BEHAVIOR
On March 4th, 2021, I'll be leading a 2-hours online workshop with James Farrell of The Natural Coaching Company as part of a "24 Hour Conversation" on climate and nature coaching hosted by The Climate Coaching Alliance.
The Global event lasts from midnight to midnight, on March 4th, and is entitled "What is mine to do", with coaches and leaders from around the world facilitating nutrient conversations and learning about impacting the natural environment for the better and sustaining life's regenerative force.
COACHING WITH NATURE: Co-creating change with the natural world
4 March 2021, 1800 – 2000 UTC
Nature coaching for climate coaching: what we'll cover
During the workshop "Nature coaching for climate coaching", James and I will share our frameworks and approaches to coaching with nature and provide an evidence-based introduction to nature-based coaching.
We'll work together around questions like:
How can we positively impact the health of our planet using coaching conversations to increase climate crisis awareness?
What's the connection between systemic coaching, nature coaching and climate coaching?
How can we support our clients in developing climate awareness and awaken the love of nature, tu enable pro-environment and pro-social behaviour?
How can we start exploring coaching in partnership with nature, to benefit our practice as coaches and our clients in their everyday challenges?
How can we access nature's intelligence and synergize with it during a coaching session?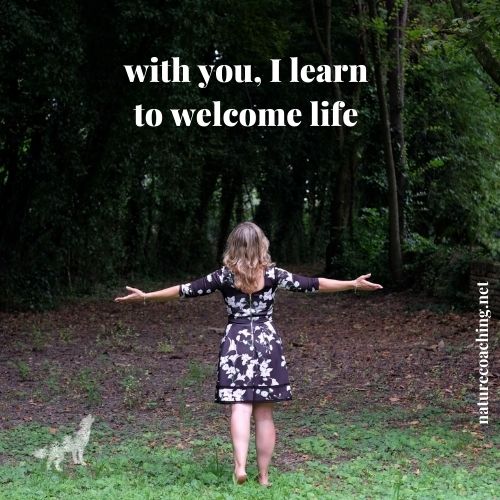 Integrating keynote presentation with practice, open sharing and self-reflection, we'll offer a space for dialogue to empower your practice as a coach, learning how coaching outdoors in partnership with nature can benefit you as a coach, your clients, and the planet.
Space is limited to 500 seats, and it's filling fast.
I hope to connect with you in a couple of days, to co-create a space to advance the science and the practice of coaching.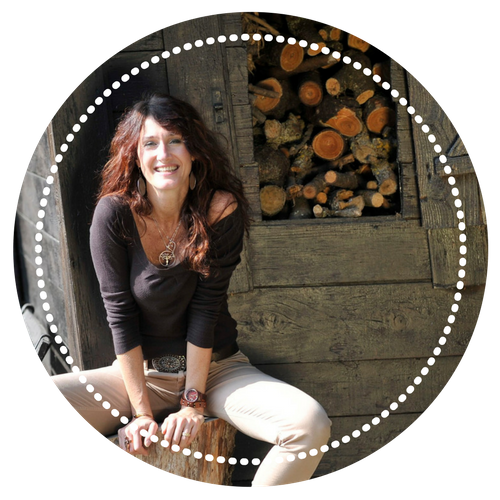 *In the photo above: Silvia Mirandola, trained in Forest Coaching with The Nature Coaching Academy, Associate Certified Coach member of the International Coach Federation, co-founder of Biomimicry for Business with Diana Tedoldi.
Click here to see more Virtual Forest Bathing photos from our coaches and Forest Bathing trained guides.