HELLO,
I'M DIANA TEDOLDI
I'm the founder of The Nature Coaching Academy.
Since 2000, I have been developing projects for organisational evolution, managerial growth, leadership and team development.
I am a Professional Certified Coach (PCC-ICF) member of the International Coach Federation.
MORE THAN 1000 EXPERIENCES SINCE 2000, WITH OVER 30,000 PARTICIPANTS
A team of collaborators and partners, freelance professionals

MY PASSION?
RECONNECTING PEOPLE AND ORGANIZATIONS WITH THE INTELLIGENCE OF NATURE AND ITS INFINITE RESOURCES FOR OUR ORGANIC GROWTH.
I was born and raised in the countryside of Bergamo, but I lived for long periods in Genoa, Naples and abroad, between the United States, Saudi Arabia, Switzerland and the United Arab Emirates.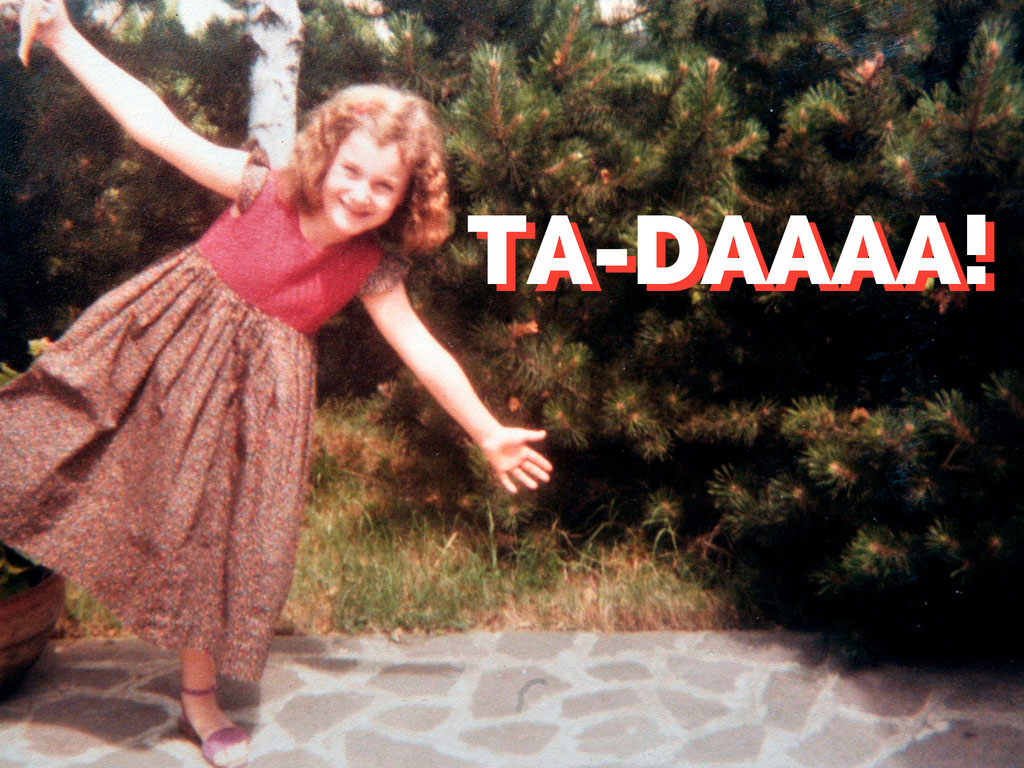 I have an international background that has allowed me to get to know and train myself with the people who are redesigning the future of the organizational world today.
Since I was 20 years old, I've been following personal growth paths, deepening dozens of different approaches to self-knowledge and to developing one's own potential.
I have a Master degree in Philosophy (Ethno-anthropological Orientation), a Post-Graduate Degree in Dance Movement Therapy (with AIDEP, Italiana Association of Expressive and Psychodynamic DanceMovementTherapy), Ecotherapy (with EarthBody Institute of Ariana Candell, USA), and Trainers' Training (Italian Association of Trainers, AIF, Italy).
I attended the "Vegetal Future" Master of the University of Florence (coordinated by the scientist Prof. Stefano Mancuso, with the sociologist Prof. Leonardo Chiesi), learning to design social and organizational innovation inspired by the vegetal world.
I am a Professional Certified Coach, member of the International Coach Federation (Reg. No. 009199559I).
I love spending time every day in nature, between sports (running and kayaking) and meditation (tree connection and meditation, zen).
I have been practicing Yoga since I was 12 years old, and I have created my own personal adaptation (Tree Yoga or "Arboreal Practice"), integrating connection with trees and conscious practice of movement and breathing. In 2020 I completed my training as a Registered Yoga teacher (Vinyasa and Hatha), acquiring an international certification recognized by the Yoga Alliance (Yoga Teacher 200HR RYT).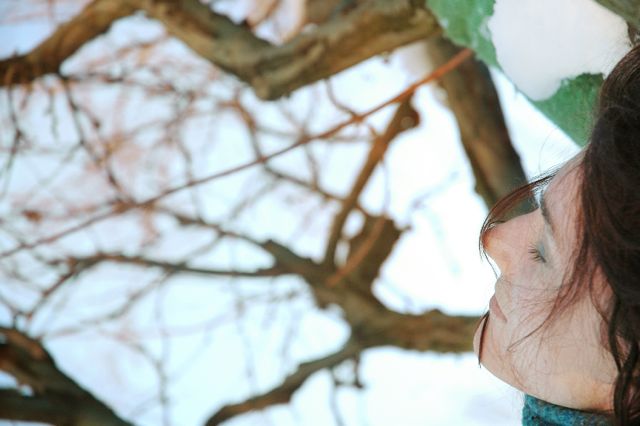 Master degree in Philosophy & Anthropology
HR Learning and Development Intensive Course (ISTUD, Italy)
Post-Graduate Degree in DanceMovementTherapy (Italy)
Trainers' Training Program (AIF)
Drum circle facilitation training
HealthRhythms Facilitation Training
Play Big - Women's Leadership Training
Personal branding & Web marketing (Natalie Sisson)
Plant Intelligence (Schumacher college, UK)
Neuroscience Academy - Neuroscience for coaching training
Certified ecotherapy training
System Thinking - Training with Fritjof Capra
Associate Certified Coach (ICF)
Post-Graduate Degree "Vegetal Future" (University of Florence)
Playing Big Facilitators Training with Tara Mohr (USA)
Biomimicry for Social Innovation (Biomimicry Institute)
IN HER HEAD: neuroscience for coaches who coach women
Certified Yoga Teacher Training (RYT 200HR)
Professional Certified Coach (PCC-ICF)
U.Lab 1x - Gaia Journey (Otto Scharmer, MIT)
I published my first book in 2006.
An original and so far unique research in the international panorama, on the therapeutic and ritual use of the drum from the Neolithic to the present day. Ten years of study for 400 pages that integrate my university studies in ethnology and anthropology, with my field experiences and research in psychology and neuroscience. The book is completed by a foreword by Prof. Paolo Aldo Rossi (professor of History of Scientific Thought at the University of Genoa, with whom I graduated), an interview with Maia Cornacchia (founder of the Italian Society of Biographical Analysis with Philosophical Orientation and teacher of Organic Work Practice), and an essay by anthropologist Fabio Birotti.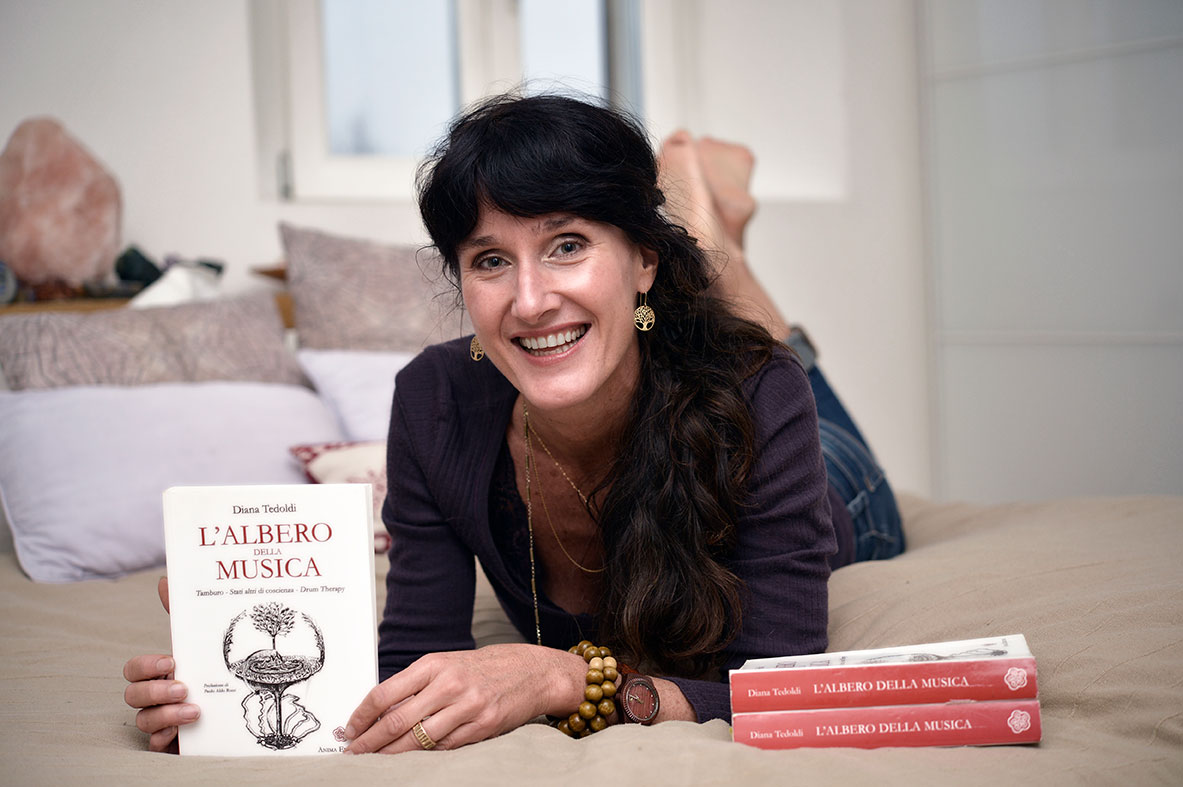 "Bring the mind back to the body, and the body back to the mind: this is how we can wake up what I call it natural intelligence: the natural ability that all of us have to orient ourselves and feel good in the world, in harmony and in connection with all other living beings – and with Nature."
I love to use my creativity along with my ability to listen and facilitate to design individual and group learning experiences, in which people's potential can flourish, rooting it in personal awareness and the understanding of the needs of their relational ecosystem.
This is what I primarily do:

Executive coaching & leadership development

30%

30%

Team coaching and team development

30%

30%

Soft skills & Personal growth for leaders

35%

35%

Inspirational talks

5%

5%
HAVE A LOOK AT MY WORKSHOP'S PHOTOS