 FOREST COACHING

 
Become a Forest Bathing guide and learn how to lead coaching sessions in connection with the trees and
the forest.
DISCOVER THE NEW EDITION OF
THE NATURE COACHING ACADEMY 2020-2021!
NEW INFORMATION IS RELEASED JUNE 23RD.
… slowing down, emptying your mind and completely regenerating your strength?

… immersing yourself in uncontaminated natural environments?

… rediscovering new energies in connection with Nature?
… learning practices to cultivate centering, presence and vitality, combining mindfulness, movement and connection with trees?
… acquiring professional tools to help other people regain their well-being, reconnecting with the regenerating power of nature?

… making people fall in love with the beauty of the natural world, developing "biophilia" and an ecological and sustainable lifestyle?
IF THE ANSWER IS YES,
THE FOREST COACHING TRAINING COURSE IS THE ONE FOR YOU!
WHAT IS "FOREST COACHING"?
Forest Coaching®:  a new way of coaching in connection with Nature, particularly with the trees and the forest.

In a Forest Coaching® session, the coach facilitates the client's ability to connect with the natural world – and therefore with himself or herself – through listening experiences, mindfulness, observation and somatic activation, accompanied by the maieutic
methodology of coaching.

Nature becomes the mirror of one's own potential, source of inspiration and learning, facilitating that listening to ourselves that can only put us back in touch with our most authentic nature,
in all its vitality and potential.

Trees are a trans-cultural symbol of personal achievement, connecting Earth and Heaven, the fertile darkness of our roots with the elevation of the foliage that seeks the Sun. According to Jung, in this axis the full expression of our individual uniqueness is played out in harmony and synergy with the relational context of which the forest becomes a model.
In Forest Coaching®, somatic maieutic coaching merges with Forest Medicine and Forest Bathing (or Shinrin-Yoku, of Japanese origin), ecopsychology and neuroscience, facilitating coaching dialogue in both indoor and outdoor sessions.

In Forest Coaching®, just like in Nature Coaching, the coach acts as a mediator and activator of the relationship between the client and his inner and outer landscapes, stimulating a dialogue of reflection through which evolve new resources, visions of himself, directions and lines of action.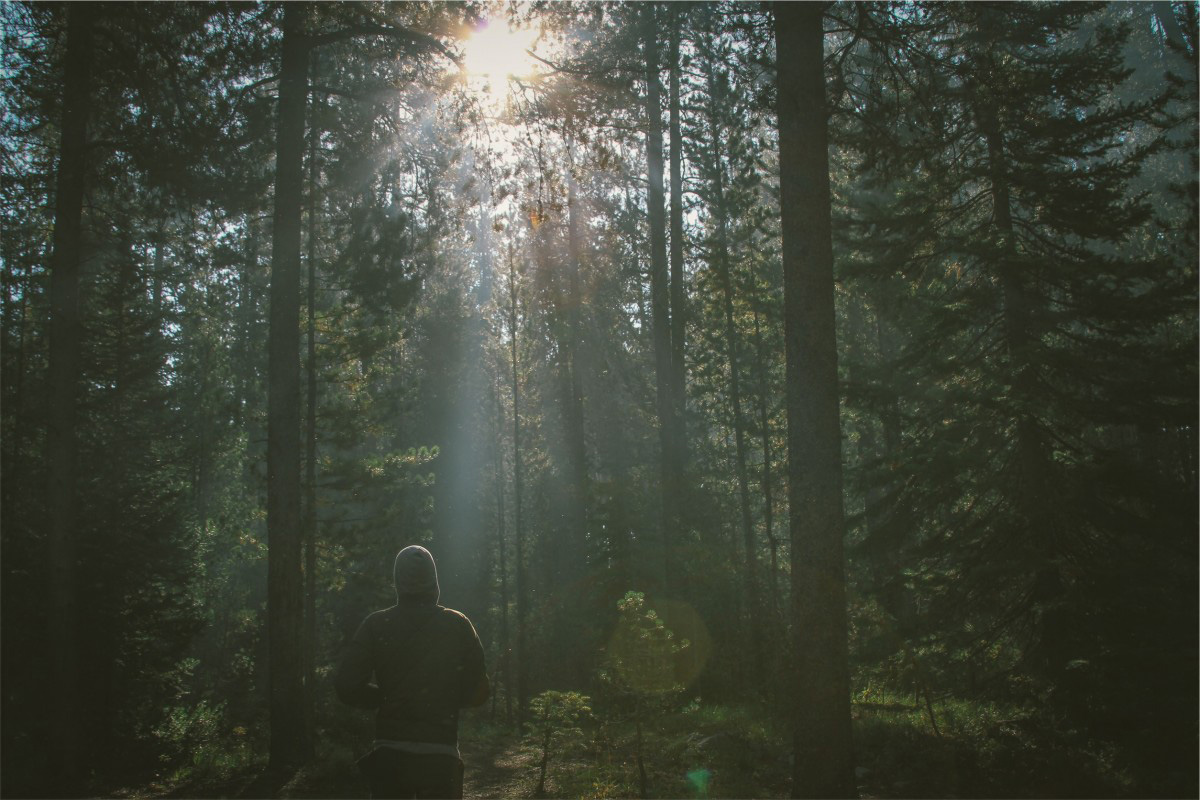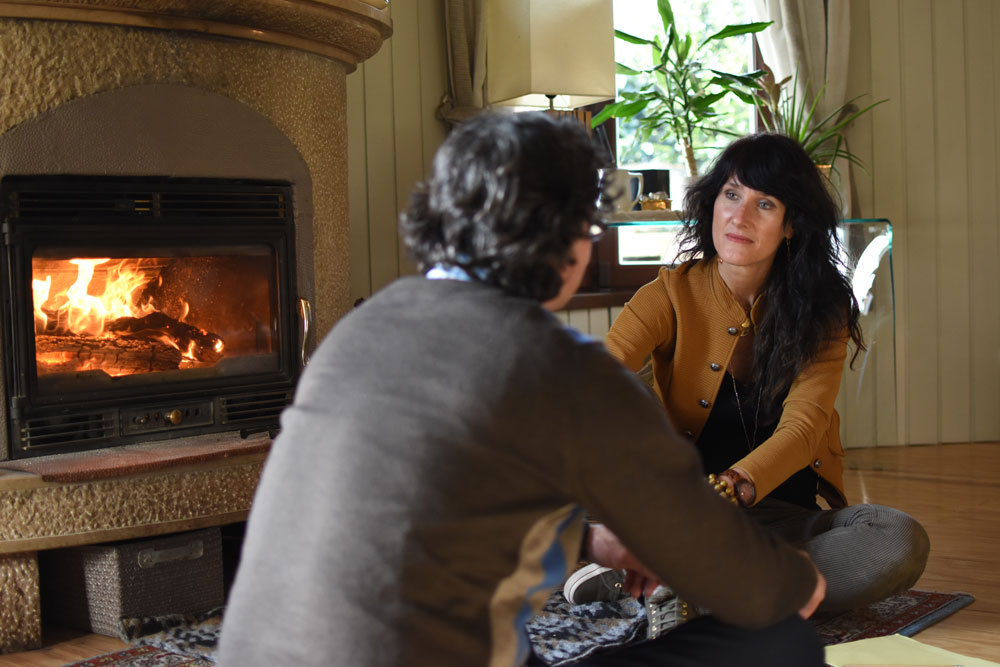 In Forest Coaching® Socratic maieutics are the basis of the methodology used to approach the dialogue with the customer. The Forest Coach knows that the coachee already has all the resources necessary to allow him to orient himself in front of his own challenges: questions are the tool that can activate his potential.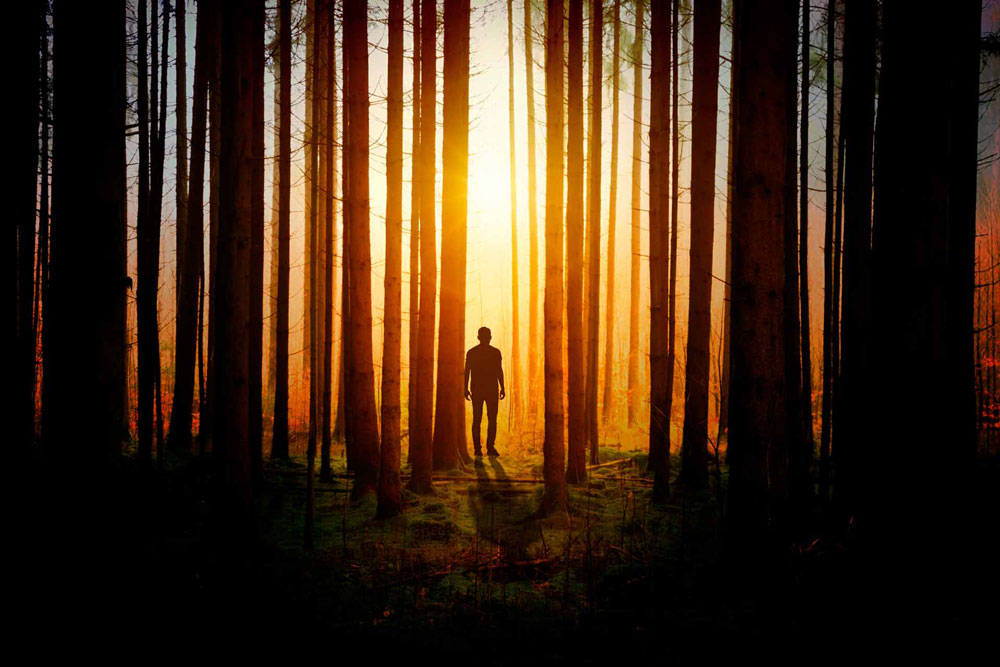 The trees and the forest provide a living model of centering, alignment, orientation and growth, facilitating the recognition of resources, needs, desires and talents in the coachee. The Forest Coach facilitates listening and empathy with the coachee, of the coachee with himself and with the natural world, to support himself in his growth path.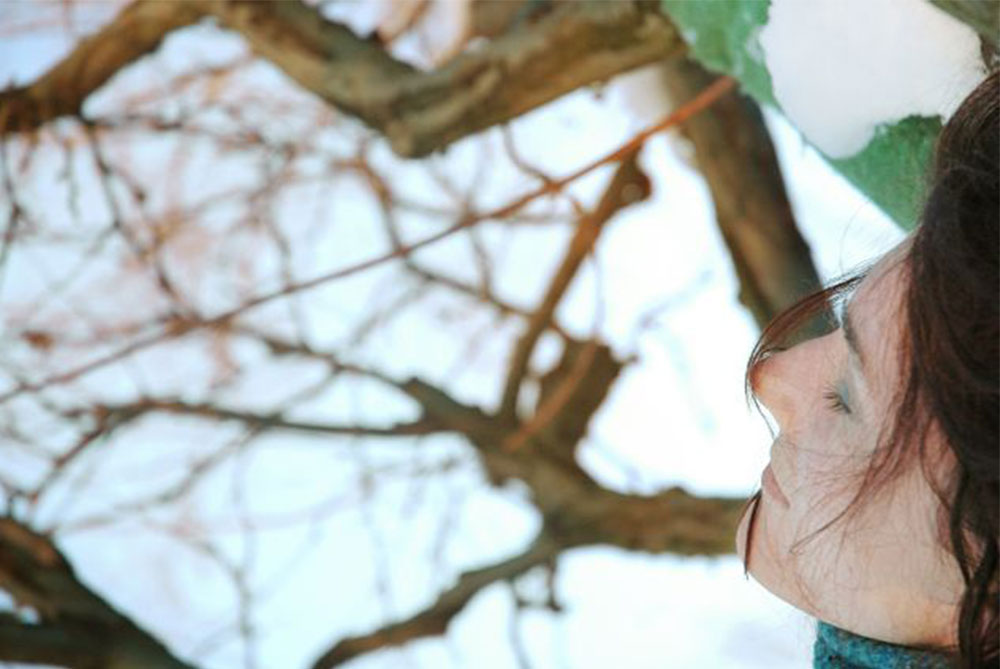 EMPATHY, BIOPHILIA, BIOMIMICRY
Through empathic immersion in the forest ecosystem, the client rediscovers a vivid sense of his interconnection with the natural world, reawakening his love for life – Biophilia. In this way, our ancestral analogical and biomimetic thought is reactivated, which makes us seize the strategies and solutions that Nature puts into play to face challenges and problems similar to our own, in a process of reflection full of inspiration, flow, insight.
WHY PARTECIPATE IN THIS TRAINING?
Find out what the pillars of

Nature Coaching

are and how they can help you expand your professional potential
"BODY" IS AN ALL-ENCOMPASSING TERM BY WHICH WE DEFINE WHAT IT MEANS TO BE HUMAN.

"EARTH" IS THE WORD WE USE TO REFER TO ALL THE DIFFERENT ASPECTS OF OUR PLANET. THE BODY IS AN ASPECT OF THE EARTH.

"PLACE" IS THAT SPECIFIC PART OF THE EARTH THAT WE EXPERIENCE DIRECTLY THROUGH THE BODY.

 
 – ANDREA OLSEN.
By reawakening one's connection to body and Nature, Nature itself becomes a co-coach of the session, facilitating the regaining of a sense of clarity and alignment with one's potential, self-control and personal effectiveness.

This is the greatest difference between Nature Coaching, Forest Coaching® and any other type of coaching performed in a natural environment: Nature is not the simple container or background of the experience – on the contrary, it is the living protagonist of the coaching relationship.

By awakening the felt sense of belonging to the natural world, we awaken at the same time the natural desire for care and respect for its intelligence and infinite beauty. The sense of wonder and amazement at the solutions and intelligence that animate Nature make us realign with the values of life and the forces that support it, finding the source within us.
In this way we give strong roots to a new ecological lifestyle: respectful of our most authentic personal nature, and also capable of safeguarding the well-being of nature around us.
This is the ultimate goal of forest coaching and nature coaching: well-being for the people and for the planet.
Four residential training units over an eleven-month period, from March 2019 to January 2020 (a new edition will begin in March 2020, subscribe to the priority list to be the first to know!), with four different experiences in forests of four different ecosystems: forest, mountain, sea, urban nature.
Dates of the 2019-2020 edition:
FIRST MODULE, EDITION 1: March 29-30-31, 2019 (Galbusera Bianca Oasis, La Valletta Brianza, LC): SOLD OUT! 
FIRST MODULE, EDITION 2: May 31, June 1- 2 in Valle Imagna (Brumano, BG).The forest, the trees, Forest Bathing.
SECOND MODULE: July 12-13-14, 2019: : Water and lowland forests: the great River, the springs, the lean meadows, urban nature. (Bergamo countryside, city parks in Milan). 
THIRD MODULE: October 11-12-13, 2019: : The Mountain and the Conifer Woods: Dolomites, Trentino Alto Adige.
FOURTH MODULE: January 24, 25, 26, 2020: Maritime Woods: where waters meet trees (Liguria, Italy, Mount Portofino Regional Natural Park).
ADD AN ADDITIONAL FIVE-DAY RESIDENTIAL MODULE AND BECOME A NATURE COACH! 
FIFTH UNIT: April 9–>13, 2020:  The Sea and the Volcano. Residence in Sicily (Aeolian Islands).
In between units: online training (webinar and videotraining), individual coaching, homework with personal mapping practices, immersion and connection with nature.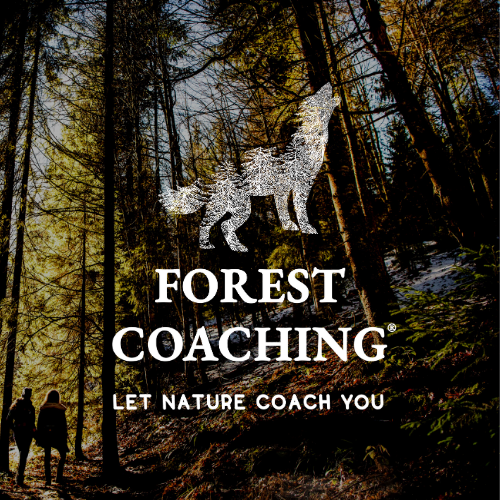 Join the Forest Coaching® training course and become forest ambassador
Be part of the emerging Forest Coaches community, people like you who love nature with whom you will share an innovative and unique path of professional evolution, as well as a path of personal growth in connection with the regenerating and inspiring power of the natural world.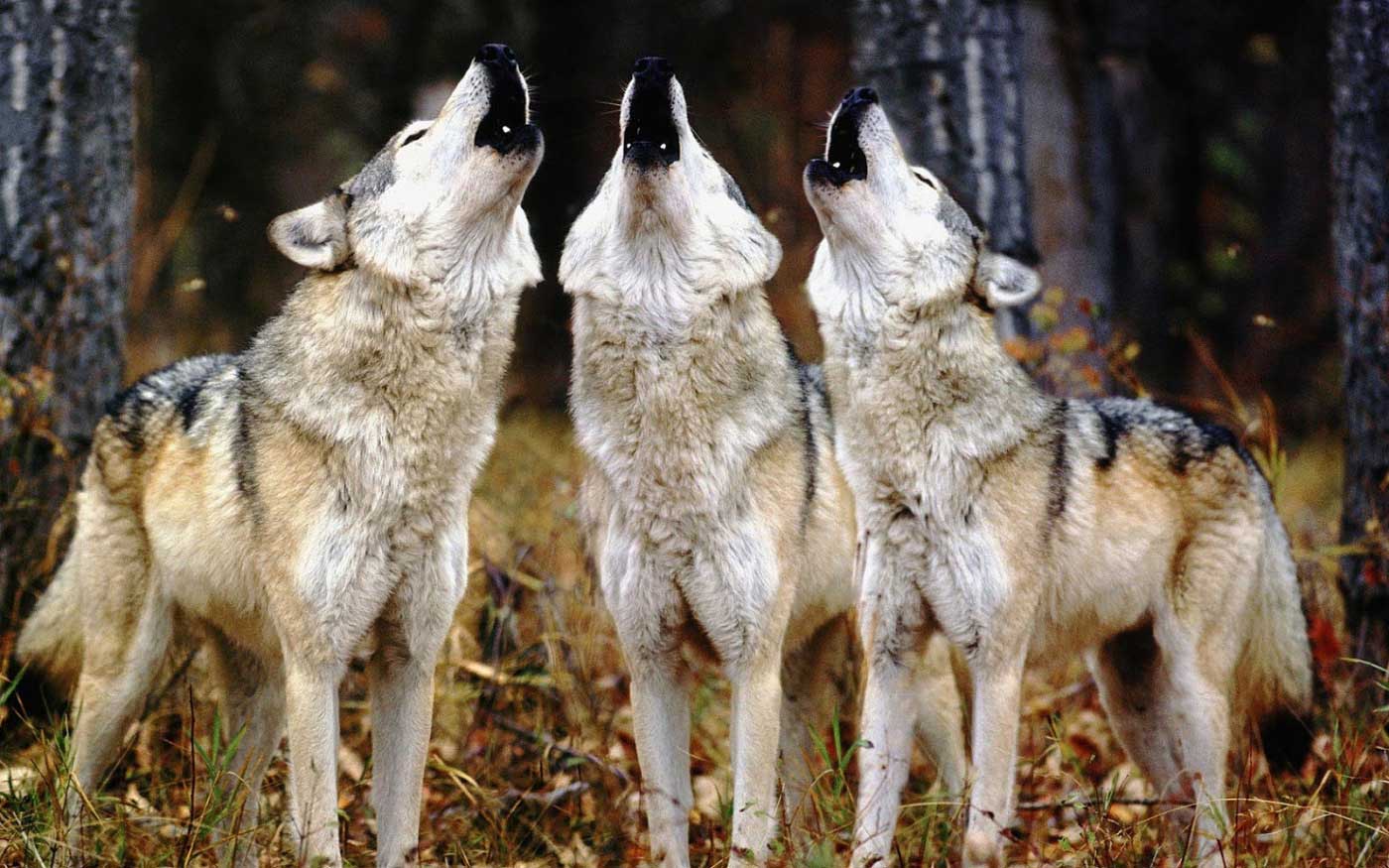 MARCH 29-30-31, 2019, MONTEVECCHIA AND CURONE VALLEY PARK (LC), 

MAY 31, JUNE 1 AND 2, BRUMANO (VALLE IMAGNA, BG)
 The first Forest Coaching® Training module is the first training course in Italy on Forest Bathing (Shinrin-Yoku) as well.
Here is the program of the first MODULE:
Get to know and practice Shinrin-Yoku (Forest Bathing) in natural environments of extraordinary beauty.
You will understand the scientific foundations of Forest Medicine and learn to integrate its principles into your work and your daily life.
You will develop your ability to connect with nature – the nature around you, and your most authentic nature.
You will learn what biophilia is and how it can change the way you feel and live in your daily choices.
You will discover your

somatic intelligence

: the natural ability to feel good, orient and realize ourselves that we share with all other living beings.
You'll thoroughly practice different ways to regenerate your vitality and preserve all your energy, every day.
You will be part of a community of people who, like you, love nature and desire to cultivate calmness, presence, silence, breathing, centering, connection.
You will learn how to guide meditative walks and Forest Bathing, facilitating experiences of connection with nature both for individuals and small groups.
You will receive my "

Basic Forest Bathing Protocol

", your ticket to immediately begin to conduct forest bathing experiences and do good to us people and the Earth.
Get my Nature Coaching E-Book for free!
Discover what Nature Coaching is and what personal experiences have allowed me to give life and shape to this new way of doing coaching, along with many scientific studies that demonstrate the benefits of connecting with nature on our physical and psychological well-being.
I'M SPEAKING AT ICF CONVERGE19
The International Coach Federation biannual congress takes place in Prague between Oct. 23rd and 26th.
It's the most important event in the coaching industry worldwide, and on October 24th I'll be guiding a workshop about Nature Coaching, within the "Science" seminars. Click on my photo to read all the details about the program!