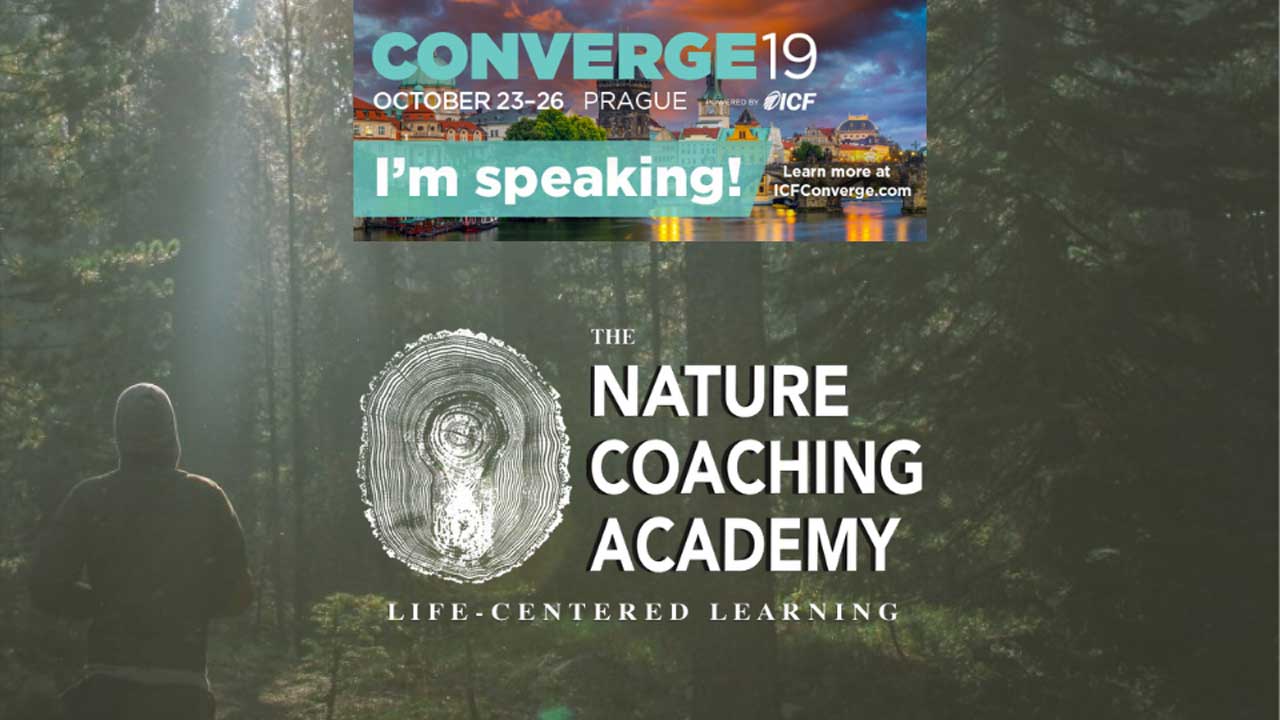 Nature Coaching workshop at ICF Converge19
Did you miss my workshop "Nature Coaching: research, benefits and practice of coaching outdoors"? 
Did you participate and want to have the updated slide deck and more freebies?
This page is for you.
Follow us on Social media to be up-to-date with special events and discounts on upcoming programs.
This is a short-video report of my experience at ICF Converge19, the Biennial Congress of the International Coach Federation uniting coaches from over 70 countries around the globe.
I was chosen to present an original workshop about Nature Coaching, where I introduced participants to evidence-based benefits of doing coaching in connection with Nature.
I also provided ideas and examples for taking your next coaching session outdoors, which you can find in the handout downloadable below.
CLICK ON THE PICTURE ASIDE TO GET THE UPDATED SLIDE DECK AND THE HANDOUT.
If you've already joined my priority list, you should have already received the freebies in your email box. If not, please email hello@naturecoaching.net and we'll resend them immediately.