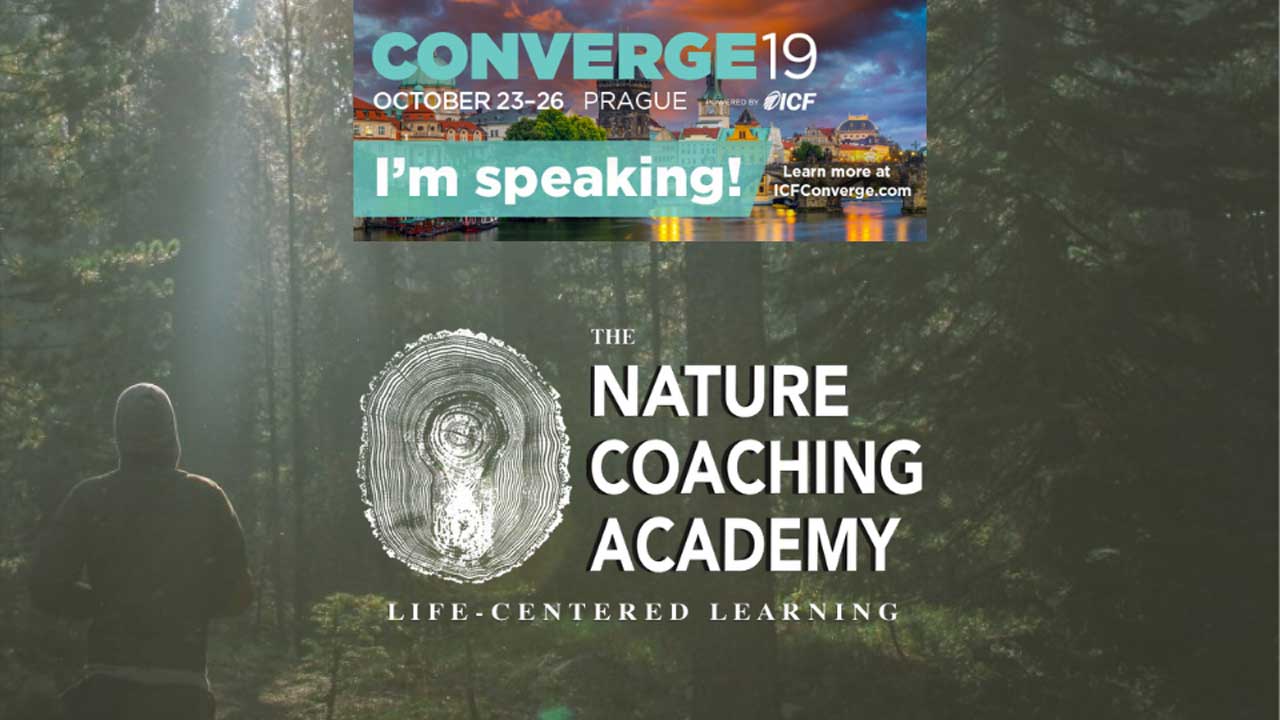 Nature Coaching workshop at ICF Converge19
This page is reserved to all the persons I met personally at Converge19.
Did you miss my workshop "Nature Coaching: research, benefits and practice of coaching outdoors"? 
Did you participate and want to have the updated slide deck and more freebies? Here you'll find downloadable slide-deck and handouts.
Follow The Nature Coaching Academy on Social media to be up-to-date with special events and discounts on upcoming programs.
This is a short-video report of my experience at ICF Converge19, the Biennial Congress of the International Coach Federation uniting coaches from over 70 countries around the globe.
I was chosen to present an original workshop about Nature Coaching, where I introduced participants to evidence-based benefits of doing coaching in connection with Nature.
I also provided ideas and examples for taking your next coaching session outdoors, which you can find in the handout downloadable below.